While my husband and I were trying to have a baby, doctors discovered I had uterine cancer. As a result, I knew it was time to make some changes when it came to my health, so I started by making the switch to safer, non-toxic beauty products.
I had Cancer
Nobody wants to hear they have cancer. Nobody. I mean, hello, Captain Obvious! And, I don't think people think it will ever happen to them. That only happens to other people, right? So, hearing the words, "you have cancer" is as terrifying as you can imagine.
After I got a handle on the initial shock, sadness, and fear, I went into action mode because I wasn't going to let the C word win. First up? I made the switch to non-toxic beauty and personal care products and changes to my diet.
---
---
pay attention to label ingredients
First, I started to REALLY pay attention to the ingredients and labels on the food I was eating and made a conscious effort to eat organic, all natural, and non-GMO whenever possible. Even the wine I drink is organic (LOVE MY WINE)!
But what I didn't think about, was what I was putting on my skin. For example, products like makeup, lotion, shampoo, conditioner, etc. I never thought there could be harmful chemicals in the ingredients of anything I was using on my body every day.
I mean, who stops and thinks about what's in their shampoo, makeup or face wash? If these products are lining the shelves of our grocery and drugstores, doesn't that mean that they are all safe? Surely, they would have to be, or stores wouldn't be able to sell them. Unfortunately I was wrong.
So many of us work out, eat right, and do "all the things" but then many of us unknowingly cover our bodies in questionable or harmful ingredients. It never crossed my mind that there could be any toxic chemicals, unregulated AND unsafe ingredients in my daily beauty products and cosmetics.
---
getting informed on safer beauty products
---
One of my best friends, who's a Beautycounter consultant, asked me if she could drop off a few products for me to try. I told her yes to be nice but totally thinking I would just let them sit in my closet for a couple of days until she came to pick them back up.
Honestly, I had no desire to try out new products because I'd been using the same stuff for years. But, when she dropped off the products, she told me more about the Beautycounter brand, products and their mission. I had no idea that this company would be a game changer for me
For those of you who aren't familiar with Beautycounter, I'm about to rock your world. Well, maybe not exactly rock it, but I can't wait to fill you in!
---
more than lipstick and shampoo
---
Beautycounter is so much more than just lipstick and shampoo (even though I happen to love their shampoos and lipstick lol). Their mission is to get safe products into the hands of everyone.
All Beautycounter's products are screened for safety, harsh chemicals and known carcinogens that are found in so many of our personal care products. With that being said, it made it so much easier to start making the switch to safer products. I wasn't having to try and figure out what certain ingredients were.
---
startling statistics in the beauty industry
---
Did you know:
There are more than 80,000 chemicals on the market today. Many don't have any safety data. This is particularly true of those used in the skin care and beauty industry.
Decades of studies indicate that serious health issues (including but not limited to asthma, cancer, and infertility) are on the rise and are due in some part to our ongoing exposure to toxic chemicals.
Many of our personal care products contain harmful ingredients that are known endocrine disrupters (again, cancer, asthma, infertility, etc)
Over the past two decades, the European Union has banned more than 1,400 chemicals in the product formulas of personal care products and restricted the levels of over 250 more in such products. The United States has only partially banned 30 to date. Um – say whaaaaa???
The United States has not passed a major federal law to regulate the safety of ingredients used in personal care products since 1938.
According to the EWG (Environmental Working Group), women use an average of 12 products a day containing 168 different chemicals. Men use fewer products, but still put 85 chemicals on their bodies.
Teens on average use 17 personal care products a day
---
Um, Say What?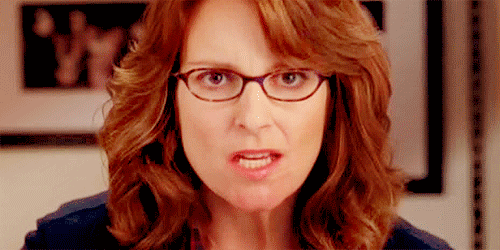 ---
Yall, not only is that just absurd, it's scary! My fertility doctor thought that my uterine cancer was environmentally related because I had no history of it in my family.
If I had known what I know now, I would have started to make changes long ago. Would I not have gotten cancer if I had switched to safer, greener products earlier? Of course I have no idea.
I also know I can't live in a safety bubble (nor would I want to) and there are so many things that are out of my control. But knowing I have safer options is very reassuring.
Am I going to eat the occasional cheeseburger? You bet. Am I going to get my hair colored when I start going grey? You better believe it LOL!
But what I do know is that there ARE safer options that are better for me and Jay. And, now that I know better, I can do better with the things that I can control. It's a choice that I can easily make EVERY. SINGLE. DAY
---
Making the switch to non-toxic beauty products
---
Okay, so, who is Beautycounter and how are they different? Well my friend, I'm so glad you asked! Beautycounter is committed to a health and safety standard that goes well beyond what's required by U.S. law.
Beautycounter's mission is to get safe products into the hands of everyone.
They screens all products for safety, harsh chemicals and known carcinogens that are found in so many of our personal care products.
We live by The Never List™. The Never List is made up of more than 1,500 questionable or harmful chemicals that are never used as ingredients in their products. This includes the over 1,400 chemicals banned or restricted in personal care products by the European Union, plus additional chemicals screened by Beautycounter and found to be of concern.
Using the best available sources, we screen every potential ingredient for information on specific hazards like cancer, developmental toxicity, hormone disruption, and infertility.
There are major data gaps on most cosmetics ingredients, so we review emerging data regularly and even commission our own studies.
We choose the best organic, natural, sustainable, and synthetic ingredients that meet our standards. Over 80% of the ingredients in our products are natural or plant-derived.
Every formula ingredient, including known components of fragrances, flavors, and intentionally added preservatives, are listed on our product labels or on Beautycounter.com
---
Lobbying Congress for safer laws
---
I'm so thankful that Beautycounter not only has safe ingredients in their products for EVERYONE but they are also walking the talk! For instance, they are diligently lobbying congress to change the laws that are surrounding the personal care act.
I mentioned above that The United States has not passed a major federal law to regulate the safety of ingredients used in personal care products since 1938.
---
Let me repeat that for those of yall in the back! 1938! 81 years ago! Um, Hello?
---
Think about all the things that have changed since 1938. For example, the use of seat belts in cars, the enforcement of child car seats or smoking on airplanes – I mean, who doesn't love Don Draper but smoking on a plane? YUCK!!
Okay, I know there were two GIFs of Don Draper, but Jon Hamm is super hot, so I thought I'd throw two pics in there for yall…I digress….
---
Back to lobbying for safer beauty laws
---
Every year in March, Beautycounter consultants from all over gather to meet with their local state representatives to push for safer laws. It's so awesome to be able to team up with so many badass women each year.
In fact, I had the chance to share my story of infertility and cancer with Senator Tim Scott's office and Senator Joe Cunningham office (Charleston, SC) this year and last year. Everyone in the room had tears in their eyes (even the government official that was listening to us)!
I think it's super important that we are out there sharing our "whys" so that congress can push for stricter laws surrounding the personal care act. Not just for you and me, but for everyone.
1938 was so long ago and it's time that things changed. We all deserve better.
---
Certified B Corporation
---
I think this is super cool! Beautycounter is also a certified B Corporation (in the company of Patagonia and Seventh Generation). The B stands for Benefit, which means we consider the people, the planet, and profits equally.
To be certified as a B Corporation, a brand must meet high standards for social and environmental performance, accountability, and transparency. Can I get a what what?
---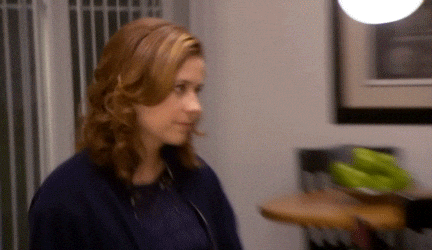 ---
EWG App (Environmental Working Group)
---
Okay, so this FREE app is awesome sauce. You can scan the products you are currently using (along with cleaning supplies, food, etc) and it will give you a safety rating for each. The goal is to use products that are a 2 – 3 and under. 0 is the best in terms of least toxic and 10 is the most toxic.
I use it all the time. I was SHOCKED to see the safety ratings of most of the products I was using before switching to safer, non-toxic beauty and cosmetics.
---
Q's and A's on switching to safer
I always have people asking me a lot of the same questions about making the switch to cleaner beauty products, so I'm going to break it down below for yall. If I didn't answer something, feel free to ask away!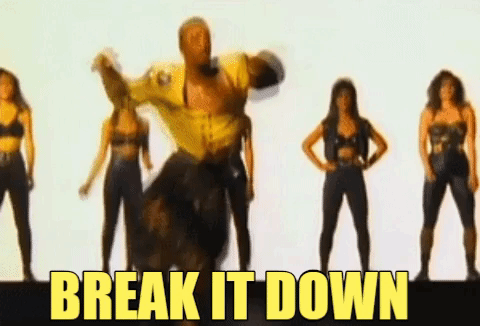 ---
1. Safer Products Seem To Be More Expensive Than What I'm Currently Using But I Really Want To Make The Switch To Safer, Non-Toxic Products For Me And My Family.
I'm picking up what you're putting down sister. I was the same way (and still am). Of course I didn't go into our bathroom and just dump everything (I think jay MIGHT have disowned me if I did that). I call it the ditch and switch. As I ran out of one thing, I would replace it with a Beautycounter product. Start with something that you use all the time and all over your body (IE: lotion or body wash). It's so much easier to start the switch to safer beauty products if you do it as you run out of things. It doesn't HAVE to be a Beautycounter product. Anything safer is what I'm getting at. It's about progress not perfection and starting out slowly is completely fine. At least you are making the switch to safer, cleaner beauty products.
*Another Quick Point I Wanted To Make* There are no fillers or "crap" in Beautycounter's products, so a little goes a VERY long way and the products should last you longer. My eye cream lasts me like 6 months.
2. Since Beautycounter's Products Contain Safe Ingredients, Will I See Results Like I Do Now With My Current Anti-Aging Routine?
ABSOLUTELY! That was a big concern of mine as well. I have seen BETTER results with my Beautycounter skin care regime than I did with what I used before. We wouldn't be able to stay in business if the products didn't perform. Month after month and year after year Beautycounter has been winning awards for best of beauty products AND last year they were the number one trending beauty brand. That right there speaks for itself! Beautycounter's products are not only safe but they are very high performing as well.
3. What If I Don't Like The Product Or It Wasn't What I Expected?
So glad you asked! While I have ZERO doubt that you won't like something, if you aren't satisfied with a product for any reason, you have 60 days to return the unused portion and they will happily refund the purchase price (excluding the original shipping and handling fees) of the returned item(s) to the original form of payment. They also include a Pre-paid Return Label that covers all shipping fees in your packing slip. I have never EVER heard of a company that does that! Pretty awesome! You can literally use it for 55 days and if you decide you don't like it, no problem!
4. Are You Going To Bill Me Monthly, Auto Ship Products To Me Or Is There A Monthly Minimum?
Nope! Not at all! In fact, you can buy one product and never order a thing again. There are no minimum requirements, or any hidden fees that you will be charged.
5. Isn't Beautycounter An MLM?
Beautycounter is a Direct Retail Brand Company. The founder of the company, Greg Renfrew (who, BTW, is a total badass) started the company to get safer products into the hands of EVERYONE and to educate people so they can make better choices for themselves and their family. She knew that Beautycounter's story would be best told person to person and that the story of safer products and ingredients wasn't going to be told at point of sale in a retail store. It would be hard for employees, at say, Target to stop and educate all their customers on the lack of safety regulations around the personal care industry
6. I'm Interested In Learning More About Being A Consultant. What Should I Do?
Not only has Beautycounter opened my eyes to safer products and the push for safer laws surrounding personal care products, but it has been a blessing financially. I would love to talk to you (and work with you!) about becoming a part of Beautycounter. I have an awesome group of women I work with daily. Feel free to email me thesilverlinedlife@
7. Want To Start Switching To Safer, Non-Toxic Products But Have No Idea Where To Start Or What To Buy?
Beautycounter takes all the guessing out for you. Take this skincare quiz and the results will help you determine what skin regime is best for you! I, of course, can make suggestions as well. As I mentioned above, start small and as you run out of your old products, replace it with a safer Beautycounter product like shampoo and conditioner, or lotion.
8. Do You Have Any Kind Of Perk Program?
We have our Band of Beauty Program which so many of my customers choose to take advantage of. It's a no brainer, if you ask me.
For $29/year, you will receive
Free Shipping on orders over $100
15% product credit with every order (IE: you spend $100, you'll get $15 product credit on your next order).
Complimentary gift when you sign up for a Band of Beauty Membership and spend $50 (right now it's our amazing Countermatch Adaptive Lotion ($49)
9. Want To Stay In The Know And Receive A Monthly Newsletter Not Just About Switching To Safer, Non-Toxic Products But Also Healthier Living? Recipes, Safe Cleaning Products, Etc?
Sign up here to join.
Bottom Line – switching to safer Products
---
I'm super passionate about Beautycounter (if you couldn't tell – lol)! The bottom line I want yall to take from this, is that there are SAFER options out there for you, your family and friends. Whether you switch to Beautycounter's products or another safer option, my goal is to let everyone know that there are so many other SAFER options out there.
Had I not had the C word, I probably wouldn't have given much thought to the possibility of unsafe or toxic ingredients lurking in my beauty and personal care products. But now I know so I can do better.
And, remember, start small. Don't overwhelm yourself. Knowledge is power, and now you have a little more in your pocket.
Sign up for clean Beauty newsletter
Want to join my clean beauty newsletter and get emails regarding making the switch to cleaner, safer beauty? It's not all Beautycounter – I promise! It's on personal care products to bug spray to everything in between! Sign up here and *wink, wink* there might be a surprise for you!
Have you made the switch to non-toxic beauty products?
Tell me in the comments below. Can't wait to hear from you!
DISCLOSURE: This post contains affiliate links. If you purchase a product or service after clicking on an affiliate link, I may receive a small commission from the sale at no additional cost to you. Please note that I only recommend products that I love and want to share with you! This helps make The Silver Lined Life possible. For more information, see my disclosures here.
Pin It!