*In such a crazy and uncertain time, it's so important to practice self-care during the quarantine. And, be sure to download our self-care guide.
Yall, I boohooed like a baby the other night. And, shed some tears the next day.
I know we are all feeling the weight of the world (literally) right now. These unexpected and trying times are taking a toll on us all. I finally just let myself cry.
I cried for everyone. Law enforcement, medical workers, infected patients, people we've lost, parents, children, teachers, young, old, and everyone in between. Everyone. I just sobbed for the world as a whole.
---
---
Constantly hearing story after story of how this is affecting everyone. From job loss to people getting sick, to everyone on the front line trying to do all they can to help out. It's a lot right now.
---
making the decision to be more optimistic
I had to make the conscious decision to change my outlook, attitude and the way I've been thinking through all of this. I have to choose to accept that it is what it is and me panicking, stressing and freaking out serves no one at all.
---
That doesn't mean I'm going to bury my head in the sand and pretend that the state of our world is not what it is. But, to keep moving forward and get THROUGH this tough time, I need to change it up a bit.
I need to be more positive, take care of myself and jay, and do whatever is humanly possible to help out others.
But, to do that, I know I have to start taking better care of myself than I have been so that I'm able to help others and do my part in all of this.
At a time like this, the thought of "self-care" seemed selfish to me. And, the past two weeks I've not done a thing to take care of myself the way I should. Both mentally and physically.
---
taking care of ourselves so we can help others
I had a sit down with myself (is that a thing lol?) and made a conscious decision to be more optimistic through this. And, self care during this quarantine actually isn't selfish at all. It's what's needed so we're able to love our neighbors and do all we can in this time of crisis.
---
I know I'm not the only one feeling this way. My main purpose/goal of this blog is to be helpful to others. To share what I know (however big or small that is). Whether that's sharing about health and wellness or just making you laugh, I hope that you always leave feeling a bit better than before you stopped by.
So, yall know I love to research a topic and that's exactly what I did. I hope that during this time of uncertainty, stress and our new normal, you can take one or two things from this and it helps you.
---
---
So, let's dive into some things to start incorporating now and after this. Because, if we are taking care of ourselves, then we will be more equipped to be there for others.
---
treat yo-self
I decided to take a page out of Tom Haverford and Donna Meagle's playbook (for all my Parks and Rec fans) and call it "treat yo-self" instead of self-care. They chose one day out of every year to do it. So, let's do this!
---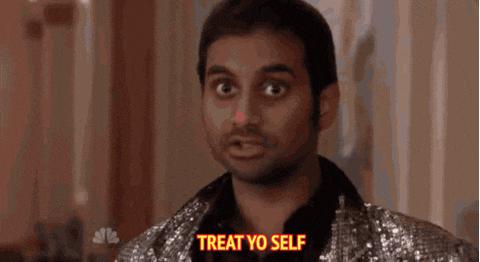 ---
ideas for self care during the quarantine
Take a Shower and Get Dressed – I *may* have not showered for a couple-ish (cough, cough) days when we first were asked to quarantine. And, not only did it show 🤡, but I just felt blah those few days. The minute I actually got out of the shower and dressed, I felt like freaking Cinderella.
Eat Your Fruits and Veggies – I know we aren't able to run out and get to the grocery store without it being a HUGE pain and no one wants to leave their house. Trust me. I get it. I didn't leave the house for 6 days until the other day. And, I only left that day because I needed to go to the grocery store.
---
---
Get Enough Sleep – I know we've heard it before, but getting the right amount of sleep just makes you function better. And, with everyone's stress levels at an all-time high, it's so important to get the necessary z's to help us think clearly and navigate through this crazy time.
Get Outside and Get Some Vitamin D – While we all #stayinghome and #flatteningthecurve (please please stay home), that doesn't mean we can't be outside. Some vitamin D and doing something active in your backyard or porch is good for the soul! Social Distancing, of course 🙂
---
---
Step Away From the News – Not all the time but don't sit in front of the boob tube all day long. IT WILL NOT HELP AT ALL!
Exercise – In the words of Elle Woods, "Exercise gives you endorphins. Endorphins make you happy." Exercise is good for you mentally and physically. Walk around the neighborhood with your family. Just get moving 🙂 This is one of the best things you can do to practice self-care during the quarantine.
---
---
Stay Connected to Family and Friends – skype, text, virtual happy hour, whatever is good for you! I had a virtual happy hour with my bunko group last Friday over Zoom. It was awesome. It looked like a dysfunctional Brady Bunch seeing so many girls on there but it was amazeballs.
Try and Have a Positive Outlook – Yall. I know this is TOUGH. Like, we've never ever gone through anything like this EVER tough. I just try and remember that this isn't going to last forever. It's made me slow down a bit and realize that I need to start cherishing what I have and not taking things for granted.
Relax – Try reading a book or magazine, take a nice relaxing bath, a glass of wine (favorite is Scout and Cellar clean-crafted organic wine), listen to one of your favorite podcasts. Just anything to keep your mind off things if only for a little while.
---
---
Pray or Meditate – Do a crossword puzzle. Whatever your thing is. I've been leaning on prayer and my faith through all of this. And, of course, wine 😜
Journal – I have to admit, I'm not a big journaler. It's not that I'm opposed to it or anything, I just have never really sat down and done it. But, the other day, I did type out what all was going on and how I was feeling and it actually helped a tad.
---
---
Talk To a Friend About How Your Feeling – Now is the time to lean on those you love and TRUST the most. If you are feeling really bogged down with sadness during this, reach out to someone. It really does help.
Open the Shades and Windows and Let the Sunshine In – Yall, this makes all the difference in the world to me. Having sunlight throughout the house is an immediate pick me up.
---
---
Unplug From Social Media – I'm not saying you shouldn't be on social media during this. As a matter of fact, it's been comforting to see how everyone is coping with this and all of the goodness that people are doing for others right now. Just remember that too much social media anytime is never a great thing.
Laugh – It's the best. Laughter immediately improves your mood and soothes the tension in your body. Sometimes it's nice to just take a break and watch something funny on Netflix or TV. Some of my go-to's if I'm feeling kind of down is (no surprise with any of these) The Office, 30 Rock, Parks and Rec, Modern Family, Brooklyn 99 and Schitts Creek (just to name a few). I just binged Schitts Creek and am in LOVE with everything about it (said in my best Moira Rose voice).
Read a Book – No, really. Not an audiobook or podcast. Actually crack open that bad boy and flip the pages. Is anything better than a good book and a glass of wine? I think not 😉
---
---
Get Organized/Declutter – With a lot of extra free time on your hands, now is the time to actually tackle cleaning out the junk drawers, purging your closet and organizing the little things you've been putting off. Decluttering and organizing really is great for me mentally.
In-home Spa Day – Okay, who am I kidding? None of us will probably be able to make a day of it but carve out 15 mins, light a candle and slap on a good facemask (this Beautycounter charcoal mask is my fave).
Do Something for Someone – I don't know about yall, but there's something about brightening up someone's day that is good for the soul. After all, we're all in this together.
---
Easy on the Booze – Okay, I know. It's no secret that I LOVE wine and I'm not ashamed to admit it. I'm just saying make sure you don't overdo it. If you're prone to getting a little down if you've indulged too much, that isn't going to do you any favors right now.
Drink Enough Water Throughout the Day – trying to stay as hydrated and healthy as possible right now is absolutely KEY!!! Water is so good for you and will help keep your body in tip-top condition!
---
Love on Your Pets – no explanation even needed
Don't Have a Pet? – google cute kittens and cute puppies. You're welcome ❤️
---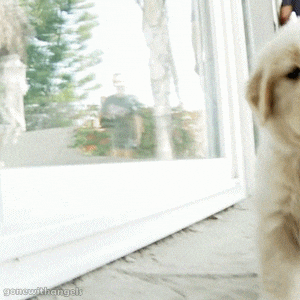 Can you think of any other ways to practice self-care during the quarantine? Or, "treat yo-self"? Let us know in the comments below. Download the free guide. Hang in there! We're going to all get through this! ❤️
---
Pin Me