*Have your yoga pants never seen yoga? Well, that's okay because here are the most comfy leggings/yoga pants to workout, lounge around or do whatever in. You'll love them all!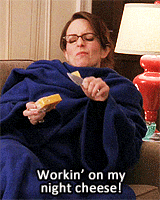 Knock Knock! Who's there? No one. Literally no one but Jay and our two cats 😂 This coronavirus is for the birds and I'm hoping and praying that it all ends soon and that everyone is staying safe and healthy.
Speaking of healthy, I'm trying to make sure I do all I can to feel to keep myself feeling good….especially right now. I always try and eat healthily and drink plenty of water, use clean beauty products and nontoxic cleaners, and get some exercise when I can.
I don't know about yall, but my outfits have consisted of yoga pants, yoga pants and yes. You guessed it. Yoga pants! And, just like that meme, not one pair of them has seen any yoga. I think I've put on "real" pants one maybe two times in the past month.
So, I decided I needed to up my yoga pants game since I've been doing a lot of yoga grabbing whatever is most comfortable. I actually have gotten a lot of work done being stuck at home, but it's been less than glamourous. It's been all about comfort, and I'm A-okay with that.
---
cute and comfortable yoga pants (aka leggings)
I found eleven awesome pair of lounge "workout" pants on amazon and thought I'd share with yall. Hey, if you can at least be comfortable during all of this, maybe it will help. If even for a tiny little bit. Almost all of them come in a bunch of different colors and prints.
---
---
These Reebok leggings have compression support and are moisture-wicking. I sweat like a beast when I workout and it's not pretty. No more sweating through your workout clothes.
---
I really like yoga pants that go down to my ankle. Champion is just old school, old faithful workout clothes.
---
I love that these are a little loose at the bottom. These scream more "go lounge on the couch and binge a netflix show" than working out, but that's okay. I'm here for it. These also come in other colors.
---
---
Another thing I like on my workout pants is a drawstring. I know, kind of random. Loving these with the drawstring and that they are long to the ankle.
---
Another tried and true brand is saucony. I actually really like this print, too.
---
90 Degree By Reflex – High Waist Tummy Control
Anything with the words tummy and control in the same sentence and I'm in. A girl needs all the help she can get, right? I love these!
---
---
---
These actually have pockets on both sides which are perfect for putting your snacks phone and keys in. Super convenient.
---
---
---
---
I know we all love Lululemon because of the quality. Honestly, Lululemon is my favorite workout clothing brand. Their stuff just lasts FOREVER. But, my wallet wants me to limit them to one maybe two pair. So, there's that. That high waist is a plus. These come in a variety of other colors.
---
Which comfy yoga pants are your favorite?
So, what do you think? Do yall have any comfy leggings/yoga pants that you can add to the list? Let me know in the comments below.
Now when you put on your new pair of yoga pants and head to the couch, you'll be feeling all sorts of fancy.
---
---
Pin me
DISCLOSURE: This post contains affiliate links. If you purchase a product or service after clicking on an affiliate link, I may receive a small commission from the sale at no additional cost to you. Please note that I only recommend products that I love and want to share with you! This helps make The Silver Lined Life possible. For more information, see my disclosures here.