*with clean beauty trends on the rise, more and more people are paying attention to the ingredients that are in their products. Below are 10 beauty ingredients to avoid. Download our freebie to keep handy.
Back at it with another post on cleaning up your beauty products. I'm not going to say the same things I've said before in other posts but I wanted to give yall a good starting place for when you are trying to figure out which ingredients to avoid in your personal care products.
I've mentioned before that there hasn't been a change to the federal healthcare act since 1938. That's freaking crazy. My grandmother was 18 then! Um, definitely time for a looksie. So much has changed since then!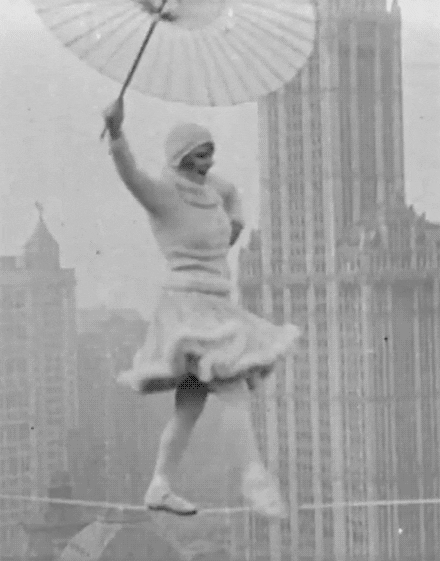 helpful tools for beauty ingredients to avoid
EWG App
There are so many chemicals to be on the lookout for and to make sure they aren't in our beauty products. And, it can get a little overwhelming.
I always go to the EWG app to get the safety ratings of products (btw it's free)! You can scan the products you are currently using (along with cleaning supplies, food, etc) and it will give you a safety rating for each.
The goal is to use products that are a 2 – 3 and under. 1 is the best in terms of least toxic and 10 is the most toxic.
It helps so much when you are trying to determine which beauty ingredients to steer clear of. It does the work FOR you!
---
Beautycounter's Never List
Another handy thing I reference is Beautycounter's Never List ™ . It's one more thing to have in your arsenal when trying to figure out which harmful chemicals to give the old kibosh to.
The Never List™ is made up of more than 1,500 questionable or harmful chemicals that we never use as ingredients in our products.
This includes the over 1,400 chemicals banned or restricted in personal care products by the European Union, plus additional chemicals screened by Beautycounter and found to be of concern.
---
10 Beauty INGREDIENTS TO AVOID IN YOUR PERSONAL CARE PRODUCTS
Formaldehyde
Used as a preservative in cosmetics. A known carcinogen that is also linked to asthma, neurotoxicity, and developmental toxicity. Found in: shampoo, body wash, bubble bath. Yeah, no thank you! I'll be avoiding this like the plague.
---
Oxybenzone
Sunscreen agent and ultraviolet light absorber linked to irritation, sensitization, and allergies, and possible hormone disruption. Found in: sunscreen, moisturizer.
---
Fragrance
An engineered scent or flavoring agent that may contain any combination of 3,000-plus stock chemical ingredients, including hormone disruptors and allergens. Fragrance formulas are protected under federal law's classification of trade secrets and therefore can remain undisclosed. Found in: all types of cosmetics.
---
Parabens
A class of preservatives commonly used to prevent the growth of bacteria and mold. Parabens are endocrine (or hormone) disruptors, which may alter important hormone mechanisms in our bodies. Found in: shampoo, face cleanser, body wash, body lotion, foundation.
No thanks. I'll be keeping away from this one, too!
---
Toluene
A volatile petrochemical solvent that is toxic to the immune system and can cause birth defects. Found in: nail polish
---
Phthalates
A class of plasticizing chemicals used to make products more pliable or to make fragrances stick to skin. Phthalates disrupt the endocrine system and may cause birth defects. Found in: synthetic fragrance, nail polish, hairspray, and plastic materials.
Um, Yeah, no. You lost me at "plasticizing chemicals"!
---
Polyethylene glycol (PEG compounds)
PEGs are widely used in cosmetics as thickeners, solvents, softeners, and moisture-carriers. Depending on manufacturing processes, PEGs may be contaminated with measurable amounts of ethylene oxide and 1,4-dioxane, which are both carcinogens. Found in: creams, sunscreen, shampoo.
---
Triclosan and Triclocarban
Antimicrobial pesticides toxic to the aquatic environment; may also impact human reproductive systems. Found in: liquid soap, soap bars, toothpaste.
---
Sodium Lauryl Sulfate & Sodium Laureth Sulfate
SLS and SLES are surfactants that can cause skin irritation or trigger allergies. SLES is often contaminated with 1,4-dioxane, a byproduct of a petrochemical process called ethoxylation, which is used to process other chemicals in order to make them less harsh. Found in: shampoo, body wash, bubble bath.
I'll pass, thank you. Definitely don't need to be a walking scratching machine because my skin is irritated.
---
Methylisothiazolinone and Methylchloroisothiazolinon
Chemical preservatives are among the most common irritants, sensitizers, and causes of contact skin allergies. Found in: shampoo, conditioner, body wash
---
10 beauty ingredients to avoid
Once you get in the habit of being aware of what all is in your products, it starts to become second nature. I promise it's easy once you just start!
I hope this was helpful. Don't forget to download our free guide with the 10 Beauty Ingredients To Avoid Have you made the switch to cleaner beauty products yet?
Want to join my clean beauty newsletter and get emails regarding making the switch to cleaner, safer beauty? It's not all Beautycounter – I promise! It's on personal care products to bug spray to everything in between! Sign up here and *wink, wink* there might be a surprise for you!
Pin It!