Make your mom, mother in law, aunt, sister, BFF, or any special mom in your life happy with any of our thoughtful gifts for Mother's Day! Be sure to download the gift guide filled with free ideas and things that are super thoughtful. Happy Mother's Day!
Your Mom aka your first BFF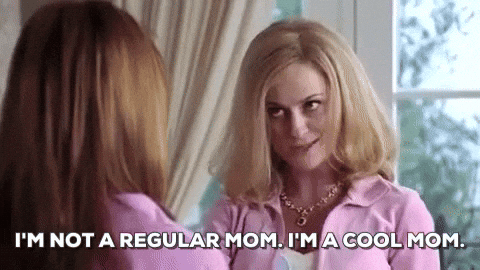 Mother's Day. A day where we can show our moms just how much we love and appreciate all the caring, loving and unselfish things they've done for us. From listening to us whine, cleaning up our messes, wiping away our tears, and being there since day one.
Every day should be Mother's Day for all you lucky moms! I am lucky enough to have three amazing women I can call mom (my mom, my mother in law, and my stepmom). I love each of those women so much and they are all so near and dear to my heart.
No gift (big or small) can ever let our moms know just how much we really appreciate them, but let's take a shot at showing them how much we appreciate all of their selflessness and love.
Below are just a few ideas (one list of ideas that cost NOTHING) and one list of things that mom will SURELY love. Don't forget to download the Mother's Day Gift Guide to help you this Mother's Day.
---
Thoughtful Gifts for Mother's Day that don't cost a thing!
Unfortunately, I'm not a mom – yet! Not giving up. So, I went straight to the source and asked 6 of my close friends what they would honestly LOVE to get for Mother's Day that doesn't cost a thing.
One Solid Week Free From:
Grocery Shopping
Washing Dishes
Cleaning
Laundry
Cooking
Homeschooling – I know the majority of kids attend school, but since coronavirus has uprooted almost everyone's life, mom's and dad's are taking on even MORE responsibilities than they usually have to deal with. And, while I know some spouses might not be able to help out with the homeschooling, this was one of the major things they all said they'd love help with. Just a thought 🙂
---
From the Kids
Sweet Card or Letter
Picked Flowers
Artwork
Back or Foot Rub
Clean Up without Asking – one of my friends said her kids did this one year and it was her favorite thing.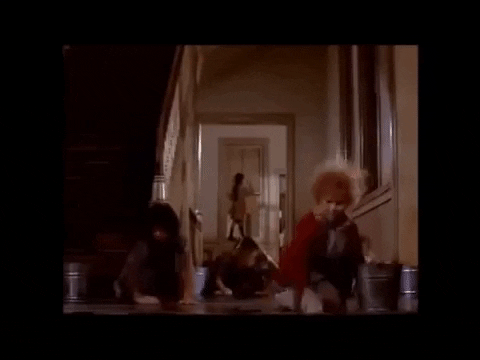 Extra Credit
Okay, so this might not be free if you hire someone to do it, but they all agreed they'd love to have their house deep cleaned. Spouses? You might have to put your cleaning gloves on and make mom's day!
The Number One Thing They all Want Just a Little Of
Yep! You guessed it. Quiet Time to Themselves. And that, doesn't cost a thing 🙂
---
Thoughtful gifts for mother's day
---
I know, I know. Every gift guide I have something by Kate Spade. I LOVE everything that she designed. How cute is this jewelry box? It comes in a bunch of different colors, too!
---
Both my mom and my mother in law LOVE to garden. This gardening toolkit has all the things to make a happy gardening mom. And, it stays organized in the gardening bag. Organized = happy Nikki 🙂
---
Yall know my love of clean beauty products runs deep and I'm actually EXTREMELY passionate about clean beauty. I use face oil religiously every night with my night cream. Game Changer!
---
---
---
Well, hello my little pretty! Aren't you cute, if I do say so myself? Okay, these are actually my Templeton Silver photo locket necklaces and I love them. Let your mom keep the ones she loves super close. Put a picture of your kids, your family, your dog, whatever you want.
Locket necklaces never go out of style! They are all sterling silver. Just let us know if you have any special requests.
---
---
I've always loved pineapple everything. Pineapples are especially big in Charleston because it represents warm, southern hospitality. I don't know if that's where I subconsciously got it from, but either way, here we are. How cute is this pineapple pitcher?
---
I don't know anyone who doesn't like a nice relaxing bath. This bath caddy is perfect to place your glass of wine and magazine on while you're trying to hide get five minutes of peace and quiet (see above dads)!
---
Jonathan Adler Salt and Pepper Shakers
Jonathan Adler is another artist whose stuff I always include in gift guides. His style is super unique and I feel like his stuff doesn't look like everyone else's. And, who doesn't love little turtles?
---
I could honestly just have this Scout and Cellar clean-crafted organic wine Mother's Day Gift set all alone on this gift guide and call it a day. It's my favorite wine not only because it's freaking delicious, but it's also clean-crafted organic wine. None of the yucky stuff like pesticides, added chemicals and added sugars. Just the grapes… the wine was intended!
---
I had never ordered anything from Minted until last year when I got my niece a personalized pillow for her bed and gorgeous stationery for me. Now they are one of my go-to's. They are super easy to work with and VERY affordable. I think this is super sweet and can't think of one mom who wouldn't cherish a bunch of memories beautifully framed.
---
Yall, what is it about succulents? I think they are so simple yet really pretty. And, they are super affordable.
---
I went over to a friend's house for happy hour (before captain quarantine reared its ugly head) and noticed her echo. She was talking to another friend of hers while she was cooking and I fell in love with it. Super easy to use for looking up recipes, calling your mom (isn't that what this post is all about? 😉), listening to music, making lists, you name it.
---
One of my other favorite products is in this illuminating trio. The Beautycounter overnight face peel (that I affectionately call botox in a bottle) is another staple in my nighttime routine.
It also comes with illuminating cream and highlighter. Best part? It's all free of harmful chemicals that can be found in so many of our personal care products.
---
This wasn't something I thought of. When I asked my friends what things they'd like to get for Mother's Day, one of them said she's been wanting Apple Air Pods for a while (and she joked that she could use them to tune her kids out if she had to 😂 – of course she was kidding). I thought it would be a great gift for any mom out there.
---
This is the stationary I was talking about from Minted. My mom, mother in law and especially my stepmom still LOVE to write handwritten notes.
I love this stationary and have been using it since I got it. It's thick paper and comes with nice thick envelopes. They have so many styles you can choose from to make it personalized to your mom.
---
There you have it! thoughtful gifts for mother's Day
While none of the thoughtful gift ideas above will ever truly show how appreciative we are for our selfless, understanding and kindhearted mamas, but you know she'll love any gesture from the heart.
Don't forget to download the free Mother's Day Gift Guide!
It's all about just letting them know that we are thankful for all they've done for us. I hope you all stay safe and healthy and enjoy your special day!
xxoo,
Nik
DISCLOSURE: This post contains affiliate links. If you purchase a product or service after clicking on an affiliate link, I may receive a small commission from the sale at no additional cost to you. Please note that I only recommend products that I love and want to share with you! This helps make The Silver Lined Life possible. For more information, see my disclosures here.
Pin thoughtful gifts for mother's day