Beautycounter's new Countertime Collection has the safe and amazing bakuchiol stealing the show. Find out how this powerhouse plant ingredient is anti-aging's new best friend!
Well, hello there Bakuchiol! I've been waiting around for you ever since my crow's feet and laugh lines decided to show up to the party. I'm so so glad you're here.
Buh-Bye retinol. I never really used you and I can't wait to tell others about the safer, better anti-aging option – bakuchiol.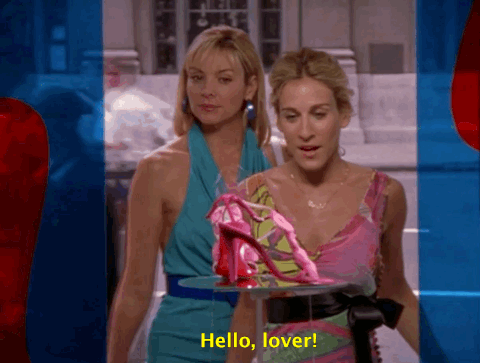 Yall, it's finally here. Beautycounter's new anti-aging Countertime Collection and it's AMAZING!
---
aging is a Privilege
First off, aging is a privilege. I certainly know that. Being a two-time cancer survivor, it's not lost on me that I'm here, happy and healthy. And, I just had another birthday a few weeks ago. To say I'm beyond thankful is an understatement!
But that doesn't mean I don't want to take care of my skin as it ages. I want to keep it looking as youthful, wrinkle free and firm as possible!
Well, that just got a whole lot easier to do. Beautycounter's new Countertime Collection is made with plant derived Retinatural Complex. It visibly reverses the signs of aging, reduces fine lines and wrinkles, and it's not loaded with a bunch of harsh chemicals I can barely pronounce.
---
Retinol vs. Bakuchiol
A lot of beauty brands tout retinol as a safer skin-care ingredient. But we're not like everyone else. Retinol is actually on our Never List™.
That's why we created our plant derived Retinatural Complex. Made of bakuchiol and Swiss Alpine rose, it's the powerhouse ingredient in Countertime,
---
Retinol
What is retinol?
Retinoids are a family of vitamin A derivatives best known for their use in anti-aging skin-care products. Retinoids include retinol, Retinyl palmitate, retinyl acetate, retinyl linoleate, retinyl propionate, and the fun-to-pronounce hydroxypinacolone retinoate. Say wha?
---
How does Retinol work?
Retinoids convert to retinoic acid when used on the skin. This also includes naturally derived ones popular in cleaner skin-care lines. Prescription-based products such as Retin-A and Tretinoin are synthetic forms of retinoic acid.
I was lucky enough to never have to use Retin-A in high school or after. But, I do remember some friends who had to. Since it was so harsh, their poor skin was red and irritated from the beating it took.
---
Is Retinol Safe?
For us, it's not worth taking a risk on retinol. Studies show that retinoic acid can have harmful side effects. For example, it can make your skin sensitive to the sun's damaging rays and it can be a skin irritant.
In fact, both the EU (European Union) and Canada have restricted the use of retinol. The EU cites a "precautionary principle" meaning that if an ingredient has shown evidence of danger to human health or the environment, it takes preventative action (and so should you). Those are a few examples why we keep it on our Never List™ .
---
Bakuchiol and Swiss Alpine Rose are the key stars in the new anti-aging countertime collection
What is Bakuchiol?
(pronounced Bah-koo-chee-all) Bakuchiol is a retinol alternative derived from the babchi plant. It has powerful age-defying and reparative benefits.
---
What is swiss Alpine Rose?
Swiss Alpine Rose is known for its ability to protect against environmental stressors like dehydration and boosting skin's antioxidant defense.
---
Retinatural complex
Bakuchiol delivers many of retinol's
skin benefits but without irritation
Swiss Alpine Rose is known for its ability to protect against environmental stressors like dehydration and boosting skin's antioxidant defense.
Retinatural Complex is a plant derived powerhouse made from bakuchiol and Swiss Alpine rose.
Bakuchiol has been shown to provide skin-care results that are comparable to retinol—without potentially harmful side effects.
Swiss Alpine rose is antioxidant rich and reinforces the skin's ability to protect itself from oxidative stress.
---
How does Retinatural Complex Work?
It Promotes Healthy Barrier Function
Our skin's moisture barrier prevents excess water loss and helps protect skin from the environment—and as we age, it becomes depleted. Retinatural Complex helps improve barrier function to maintain the skin's natural hydration levels (and keep that plumpness going strong).
It Visibly Plumps And Firms Skin
Collagen is the skin's most vital protein and the cushion that keeps it supple, taut, and wrinkle-free. Found in the middle layer of the skin, its production begins to slow by the time we reach 30. Luckily, it's possible to visibly improve skin firmness and plumpness. Enter Retinatural Complex.
It Improves Resilience
The skin's ability to protect itself from oxidative stress is compromised as we age. This can cause damage to cells, speed up the appearance of aging, and leave skin looking dull and sallow. The targeted ingredients in our Retinatural Complex help protect skin and improve radiance.
---
The Countertime Collection is designed to firm, brighten and plump the skin. Welcome to the new age of aging well!
Below are the products that make up the entire Countertime Collection. Of course they are available for purchase separately, but you can also buy the entire collection.
---
The lightweight cleaning oil gently removes makeup and other impurities without stripping your skin. It reinforces the skins fragile moisture barrier since it's rich in vitamin E, fatty acids and our plant derived Retinatural Complex.
---
The mineral boosts provides your skin with vital nutrients for the skin's moisture barrier and helps minimize the appearance of pores. What I love about this is that it prepares your skin to better absorb the rest of the collection. It's formulated with the retinatural complex (bakuchiol and swiss alpine rose), mineral rich sea water and a blend of sugars.
An essence is different from a toner because it contains a higher level of actives that nourish the skin. This allows your skin to maximize product absorption when you apply the rest of your regimen.
---
This superstar is formulated with a powerful blend of peptides, amino acids, and our Retinatural Complex. It helps enhance the skin's moisture barrier function. It also visibly increases skin firmness and increases skin elasticity (yes please and thank you!)
---
This day cream is made with our plant-derived Retinatural Complex and flower extract. And yall, it's amazing! It visibly plumps and firms the skin, decreases the appearance of fine lines and wrinkles while boosting hydration. And, it layers perfectly under makeup.
---
This deeply hydrating cream supports elasticity, visibly firms your skin and minimizes fine lines and wrinkles.
---
This high-performance eye cream brightens around your eyes, reduces under-eye shadows and crow's feet. It layers easily with concealer, too.
---
FAQ's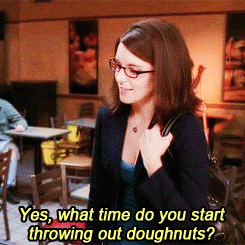 Should I use the Countertime Regime every day?
To get the best results, we recommend you use the regimen morning and night (every day).
One study revealed consistent use of Countertime products showed significant improvement in hydration, visible firmness, elasticity, and reduction of fine lines and wrinkles.
---
Should I use all the countertime products to see results?
You should! It works best if all the products are used consistently.
---
is the countertime collection good for all skin types?
Yes!
---
in what order should i use the countertime products?
Cleanse – Countertime Lipid Defense Cleansing Oil (AM/PM)
Prep – Countertime Mineral Boost Hydrating Essence (AM/PM)
Treat – Countertime Tripeptide Radiance Serum (AM/PM)
Protect – Countertime Antioxidant Soft Cream (AM)
Protect -Countertime Tetrapeptide Supreme Cream (PM)
Eyes – Countertime Ultra Renewal Eye Cream
---
How do I know which face regimen I need to use?
Beautycounter's skincare quiz takes all the guesswork out of trying to figure out what face regime is best for you. And, you'll get the results back in less than a minute!
Of course I'm always here to help you out with product recommendations or anything else. Feel free to email me anytime!
---
what if i don't like it?
I'm super confident that you'll love everything Beautycounter offers. But, if something isn't working for you, Beautycounter has a 60-day return policy which is AMAZING!
Every order receives a free return shipping label. Just pop the unused portion in a box and mail back for free for a full refund.
---
why should i switch to cleaner/safer beauty products?
So glad you asked! I have a blog post here and here that goes in depth as to why you should switch to safer beauty and personal care products. Again, always here to answer any questions you have.
---
i want to learn more about switching to cleaner/safer beauty products but don't know where to start.
Sign up to receive occasional emails that help you with the basics of switching over to clean beauty products, products recommendations and tips and tricks to help you along in your clean beauty journey. It's not all Beautycounter – I promise! It's on personal care products to bug spray to everything in between. Sign up here and wink, wink there might be a surprise for you!
---
Ready to start using Beautycounter's anti-aging countertime collection?
As always, feel free to ask me any questions. Remember, Beautycounter's mission is to get safer products into the hands of everyone (not Beautycounter products into the hands of everyone).
Of course, I hope you do use their products because they are absolutely amazing. And, I feel certain you're going to love them.
---
Click below to shop
---
DISCLOSURE: This post contains affiliate links. If you purchase a product or service after clicking on an affiliate link, I may receive a small commission from the sale at no additional cost to you. Please note that I only recommend products that I love and want to share with you! This helps make The Silver Lined Life possible. For more information, see my disclosures here.
Pin it!