*Here's a few thoughtful gifts for her! This gift guide covers pretty much any girl on your list. These are things that any girl would love!
---
---
So, tell me what you want, what you really really want?
Don't be mad at me if that song stays in your head for the rest of the day! I took a different approach to this gift guide. Since this is my first go at gift guides, I wanted to make them affordable and practical (man, I really just sounded like an old lady writing that)…
But, everything on this list I would love! I might not run out and buy it immediately because they aren't necessities, but I would love to have each and every one of them. I wanted to make this guide as universal as possible to help get the old noggin' going with some ideas.
So, without further ado….wait…I just can't help myself. You know it's coming.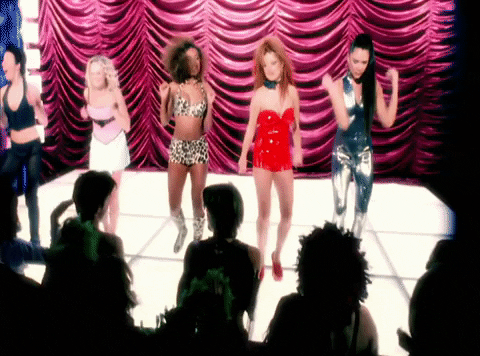 Okay, so where were we? Yes! Below are some things I rounded up. Hope you love them all!
thoughtful gifts for her
Yep! My staple beauty company. Yall know my love for clean beauty and Beautycounter run deep. BUT, this gift idea can turn into 10 gifts. The mini lip gloss vault has ten different shades. Pair one of the lipglosses with a bottle of wine or small bottle of champagne and voila! 10 gifts down!
---
So, I'm not a huge whiskey drinker. And by not huge I mean nada. ZILCH. The few times I've had a whiskey drink I had to check and make sure I wasn't starting to grow chest hair. That stuff will put a hurtin' on you. I DOOOOOOOOOOOOO love my wine so I'll just stick to it.
But, I have several girlfriends who actually love it! Mixed with water or other any other mixer, they start channeling their inner Don Draper in no time. Anywho…I love this set. It could be used for non-alchoholc drinks as well.
---
I swear by these water bottles. I mentioned them in another post about staying hydrated. They are nontoxic and can keep whatever beverage you are sipping on cold. Love me a good S'well Water Bottle.
---
I don't think this even needs any comments. Reese can do no wrong and this book is awesome.
---
Aw, wine. I love you. And this gorgeous wine stopper (which, let's be honest, probably won't have to get used for very long) will keep it fresh.
---
Kenneth Jay Lane Beaded Waterfall Earrings
How pretty are these? Love them! And, perfect for this time of year.
---
Okay, before you're like, um, Nikki, a blanket? Really? I got one for Christmas from my mother in law two years ago and I lovingly refer to it now as my "world-famous blanket." I feel like Linus from Charlie Brown in the winter because I have it with me in my studio and when I go to sleep. It's in my lap now. Thanks, Mom Wood!
---
Love these festive colors! This time of year is perfect to sparkler it up a bit!
---
Again, no eye-rolling at this one. I know it's like, really? A robe? But, who doesn't love a good, kicka** robe? A soft and fluffy one to boot! Yes, please!
---
I just think this is cute. Not like the everyday kind that everyone else has.
---
Love Love Hunter Rain Boots. Game changer in Charleston during all the summer rain. It floods like nobody's business here and good rainboots are a must!
---
I've tried and tried to do the digital calendar thing and I just can't seem to fully commit. There's something about a good pen and planner that makes me a tad giddy. These planners are awesome!
---
Gold Kate Spade Sailor's Knot Stud Earrings
Clearly I can't not put Kate Spade in here. It's no secret that I love everything this lady put her hands on. This is another item that I wouldn't necessarily run to the store and buy, but everyone needs a good, classic pair of earrings that will never go out of style.
---
Perfect catch-all for all the things. Jewelry, keys, whatever.
---
I think I want this because I love pineapples. Charleston is known for the pineapple (symbolizes friendliness and hospitality).
---
What are your go-tos for thoughtful gifts for her?
So, there you have it! Easy, affordable and any girl would love any of these. What are some go-to's that you usually buy? Let me know in the comments below!
DISCLOSURE: This post contains affiliate links. If you purchase a product or service after clicking on an affiliate link, I may receive a small commission from the sale at no additional cost to you. Please note that I only recommend products that I love and want to share with you! This helps make The Silver Lined Life possible. For more information, see my disclosures here.
---
pin thoughtful gifts for her