*I've got you covered this year with thoughtful gifts for your mom and mother in law! There's something on here for even the pickiest of moms! 🙂
Everyone all together now! "It's the most wonderful time of the year!" Yes, it is. I love the magic of this season. But, there's also that panic of what in the world do I get for everyone?
I don't know about yall, but my mom and mother in law seem to have EVERYTHING. Especially all of the day to day things that we all use. But, rarely do either of them get something for themselves to enjoy.
So, I kept the two of them in mind when I was researching things to include below in Thoughtful Gifts for Mom (or mother in law). Here's to making the nice list on both of their Christmas and Holiday Lists!
---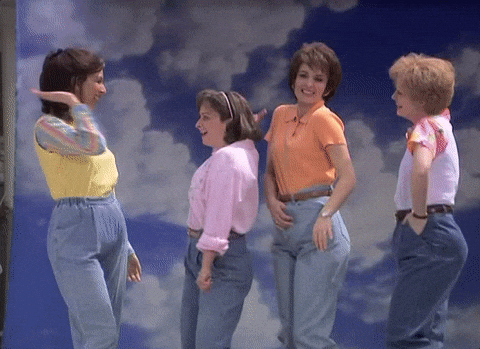 ---
Okay, am I the only one who loves a cute umbrella? It's the little things, yall. I thought this one was super cute and comes in lots of other colors and patterns. Give her an upgrade from her plain black umbrella to something cute!
---
No one can ever have too many pretty vases. This one is perfect, simple, and will go in any room of the house!
---
No explanation needed why we all love a good silver frame. You can never have enough and these are just classic. Silver frames will never go out of style. Put a picture of the family in there and call it a day.
---
I LOVE anything Jonathan Adler designs and this tray is no exception. There are so many other colors to choose from to match her colors.
---
I LOVE this clutch. Too cute (and comes in tons of other colors). Super fun this time of year, too!
---
---
Spiral Planner with Stickers by Rifle Paper Co.
---
Templeton Silver Mint Julep Cup
Well, well….I couldn't not put something from our Templeton Silver shop! Mint Julep cups are the best. You can have it engraved, too!
---
Le Creuset Salt and Pepper Shakers
---
Kate Spade Strawberry Lunch Tote
I know, I know. My obsession with everything Kate Spade is real. But, this is just CUTE!
---
We meet again Kate Spade! I always have a couple of things in my gift guide of hers. She truly was such a talent. My mom always wears an apron when she cooks. This will just add a little zhoosh.
---
Beautycounter Rosewood Lip Trio
Give the gift of CLEAN this season! All of Beautycounter's products are screened for safety, harsh chemicals and known carcinogens that are found in so many of our personal care products. This trio is perfect!
---
How cute! This color rocks, too!
---
You had me at wine. Period.
---
Beautycounter Bright Eyes Treatment Set
Okay, yall. These eye treatment pads are amazeballs and the Countertime eye cream is my favorite of all the eye creams. It works VERY WELL.
---
What do you think of the gift guide?
So, there you have it! Some ideas to help you get your mom or mother in law (or aunt, sister, BFF, any girl really) a great Christmas gift.
Do you have any good suggestions? Let me know in the comments below!
---
DISCLOSURE: This post contains affiliate links. If you purchase a product or service after clicking on an affiliate link, I may receive a small commission from the sale at no additional cost to you. Please note that I only recommend products that I love and want to share with you! This helps make The Silver Lined Life possible. For more information, see my disclosures here.
---
Pin thoughtful gifts for mom